Accommodation
Given some special circumstances - Slovenia will be presiding the EU in the first half of 2008 - accommodation in Ljubljana may be hard to find, unless booked well in advance. The hotels listed below have offered special prices for the conference participants. We recommend early booking, using links to booking forms in the table below. Of course, you are most welcome to stay in any other hotel of your choice in Ljubljana.
Please, book accommodation by yourself !!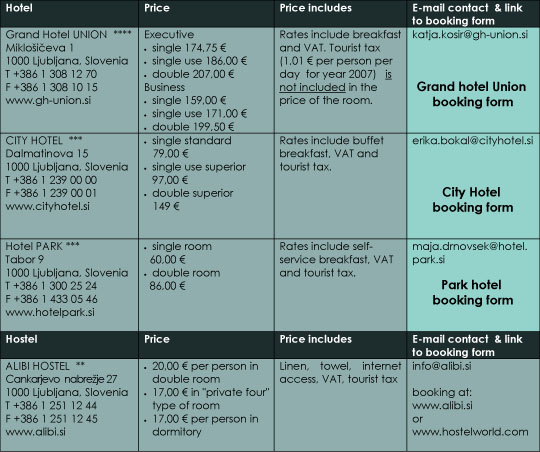 To see the larger version please follow this

link.