Slovenia

The Republic of Slovenia lies at the heart of Europe, where the Alps and the Mediterranean meet the Pannonian plains and the mysterious Karst. To the north is Austria; to the east, Hungary; to the south, Croatia; and to the west, Italy. Slovenia became an independent state in 1991 and a member of the EU on May 1, 2004. Situated at a cultural crossroads, Slovenia has always been a place of high artistic achievements. Arts and culture have had a special position in the history of the Slovenian nation and have compensated for the lack of its own state and political institutions in the past. A rich cultural life and far-reaching institutions, organisations, and cultural societies are comparable to the most developed European countries. In Slovenia, you can experience amazing contrasts in the same day: a morning swim in the Adriatic, followed two hours later by skiing below Alpine peaks, then an adventurous discovery of Karst subterranean phenomena and an invigorating bath in a thermal spring; an encounter with history in a lively mediaeval city and, not far away, a more solitary stroll through primeval forests or undulating, winegrowing hills.www.slovenia.si Introduction to Slovenia www.slovenia.info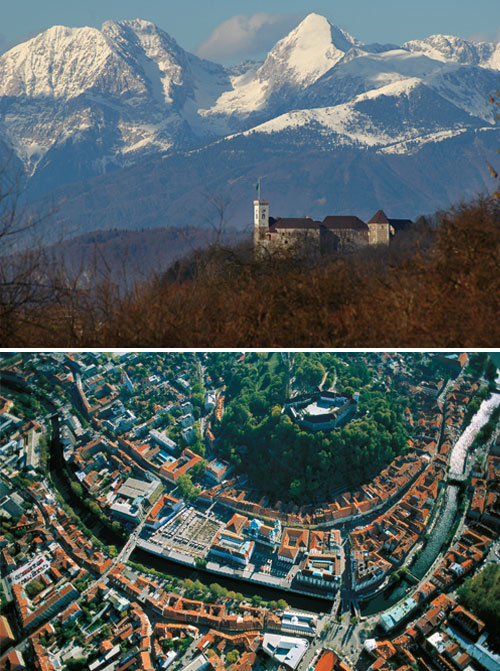 Ljubljana
The capital of Slovenia is located in the centre of the country, about an hour's drive from the Alps and the Adriatic Sea. Ljubljana is a lively industrial, commercial, administrative, and cultural centre with a population of 300,000 people, of which 54,000 are students. With its cafes, restaurants, shops and galleries, the picturesque Old Town on the banks of the Ljubljanica River is an increasingly popular tourist attraction.

For more information on Ljubljana, visit www.visitljubljana.si or contact:
TIC Ljubljana Tourist Information Centre
Stritarjeva ulica, 1000 Ljubljana, Slovenia
Tel.: + 386 1 306 1215
Fax: + 386 1 306 1204
pcl.tic@ljubljana.si
General Information
Money Exchange
The Slovenian legal tender is EUR. Foreign currency may be exchanged at banks, exchange offices, travel agencies, hotels, airports and railway stations.
Automatic Cash Dispensers
Automatic cash dispensers accepting Visa, Eurocard/Mastercard, American Express credit cards and Maestro Cirrus are situated at all main banks in Ljubljana and also at Ljubljana Airport and all over the city centre.
Credit Cards
All major credit cards, such as American Express, Visa, Eurocard/Mastercard, Diners, are widely accepted in hotels, restaurants, and shops.
Electricity
Electricity in Slovenia is 220V, 50Hz. Continental Europe (Schuko) plugs are used.
Drinking Water
Tap water is safe to drink in Slovenia.
Time
European summer time, one hour ahead of Greenwich Mean Time (GMT).